The Claire's Adventures Books
Written and Illustrated by Heather French Henry 
Heather French Henry, crowned Miss America 2000, became a national advocate out of love for her father, a disabled Vietnam veteran. The mother of two daughters and a devoted wife, she is executive director of the Heather French Foundation for Veterans, Inc., (KY) She has received many awards, including the Purple Heart Recognition Award and her lobbying efforts, helped influence the Homeless Veterans Assistance Act of 2001. Henry children's book series, Claire's Adventures, even though out of print, is still being used in many elementary schools. Published under the Cubbie Blue Publishing, Inc., banner, Henry's books include: Pepper's Purple Heart (about Veterans Day), Claire's Magic Shoes, Flying Away (about the invention of the plane),  What Freedom Means To Me (about Flag Day), and Life, Liberty, and The Pursuit of Jellybeans (about the 4th of July).
For distribution questions go to http://www.pathwaybook.com
What Freedom Means to Me: A Flag Day Story
Written and Illustrated by Heather French Henry
Summary: General Jones teaches Claire and Robbie that with freedom comes responsibility. * Pub. Date: June 2004
* ISBN-13: 9780970634122
* Age Range: 5 to 9
* 32pp/color/picture book
* Series: Claire's Holiday Adventures Series
* Hardcover-Price: $15.95
Flying Away, written and illustrated by Heather French Henry, Claire conquers her fear of taking her first airplane flight, and learns about aviation pioneers.      
* Pub. Date: May 2004
* ISBN-13: 9780970634146
* Age Range: 5 to 9
* 32pp/color/picture book
* Series: Claire's Everyday Adventures Series
* Hardcover-Price: $15.95
Life, Liberty & the Pursuit of Jellybeans, written and illustrated by Heather French Henry. A Fourth of July Story. Claire learns from Ben Franklin and the Founding Fathers that the Fourth of July is more than just fireworks; it's the celebration of our freedoms.
* Pub. Date: June 2004
* ISBN-13: 9780970634160                                                              

* Age Range: 5 to 9
* 32pp/color/picture book
* Series: Claire's Holiday Adventures Series
* Hardcover-Price: $15.95
Claire's Magic Shores, written and illustrated by Heather French Henry. Visiting sick children in a hospital, Claire helps them overcome their physical disabilities by using their imagination and becoming whoever they want to be.
* Pub. Date: May 2004
* ISBN-13: 9780970634139                                                      

* Age Range: 5 to 9
* 32pp/color/picture book
* Series: Claire's Everyday Adventures Series
* Hardcover-Price: $15.95
Pepper's Purple Heart, A Veteran's Day Story, written and illustrated by Heather French Henry. Through the eyes of a little girl named Claire and her friend Robbie, children learn about our nation's veterans and why we honor them on Veterans Day. In the process, Claire also learns responsibility after her next-door neighbor, General Jones, rescues her puppy, Pepper.
* ISBN-13: 9780970634108                                                   
* Age Range: 5 to 9
* 32pp/color/picture book
* Series: Claire's Holiday Adventures Series
* Hardcover-Price: $15.95
 "Thanks for your inquiries about the educational #childrensbooks, 'Claire's Adventures,' with Heather French Henry (Miss America 2000) but we're sorry they're out of print.  We do thank all the elementary school teachers who are  finding them useful in the classrooms and are planning 'lesson plans' with them. You can do an internet search and find a few copies here and there! " Julie Trent.
About J. Nicholas and
Conference of the Birds 
http://www.amazon.com/Conference-Birds-J-Nicholas-ebook/
http://www.barnesandnoble.com/w/conf-of-the-birds-
Unhappy with who they are, five unlikely friends—a raven, a canary, an owl, a parrot, and a homing pigeon—embark on a treacherous journey, eventually discovering strength in togetherness, the value of their own unique talents, and a new sense of self-worth.
About J. Nicholas
J. Nicholas is still in college
 and has penned his first children's book. He doesn't want any biographical info about himself (and we are adhering to his request) as he wants attention to stay on his first literary attempt.
Conference of the Birds, written by J Nicholas, illustrated by Randa Handler
http://www.amazon.com/Conference-Birds-J-Nicholas/
http://www.barnesandnoble.com/w/conf-of-the-birds–
"This book is not only delightful, it has an important message" posts Top Amazon reviewer, Israel Drazin, "the Conference of the Birds, with charming primitive-type pictures tells about the sky, the magical realm of the birds and the book teaches children about self-worth. Children will enjoy reading the reaction of the birds to this cryptic advice, how they interpreted it, their adventure, and how they solved their feeling that they should change."
Jessie Marie posts, "Be Yourself! Love it! This is a book that takes you on a journey with different birds. They all wish to be different from what they are. In the end, they found that just being themselves and using their talents is better than being someone else."
"Definitely a lesson in teaching young ones to just be themselves, not try to be like others. I recommend this for any parent who needs to show your child that it's okay for them to be different. Or for those teachers that need to teach this to their students."5 stars "Unique and beautiful"
Educator Rachel Horon posts, "The birds learn that about themselves in The Conference of the Birds as will young readers of this book. Each bird from the owl to the canary to the homing pigeon have a trait or a skill that they are not as fond of."
5.stars Delightful story and illustrations posts Top 500 Amazon reviewer, "My young niece and I read stories together quite frequently. I try to incorporate stories into the mix that have a positive message and author J. Nicholas' "Conference of the Birds" has that. The story of five very different species of bird who are unhappy for various reasons. The illustrations throughout are simply amazing and add so much to the tale. Well done."
Christiane Hitti writes, "What a very exciting story from talented young writer J.Nicholas. Conference of the birds…The story is about many colorful birds with different personalities going on a journey to find themselves, and find answers to their unhappiness… The illustrations are amazingly charming, bright and very appealing to young children. I recommend this book to all parents."
 Ravencrest Publishing Authors
About Randa Handler http://www.randahandler.com
http://www.amazon.com/author/randahandler

http://www.barnesandnoble.com/c/randa-handler
Link to funny video of animated prototypes of Cubbie Blue and his Dog Dot going to school that teachers are finding helpful to talk diversity!
Randa Handler is an international journalist, publicist and publisher. As a journalist she was published worldwide and her interview with actor Rock Hudson (his last) was featured internationally as a cover story.  She has helped to brand many products, people and companies. In 2003, her publishing efforts launched an educational series of children's books, with Miss America 2000, that are still being used as 'lesson plans' by elementary school teachers. She is the author & illustrator of five children's books that relay real life concepts to instill in kids an appreciation of differences.
The 'Thanksgiving Dinner Platter', which explains, when and why, Thanksgiving became a national holiday (available in all formats);  Cubbie Blue & His Dog Dot, A fantastical adventure about 3 multiracial boys who befriend a tiny creature and learn about each other and the world. (available in all formats). 'What's up with Mike?' (Cubbie Blue- book 2);  (ebk and paperback),  'If I Were King,'  (available in all formats), A MOM'S CHOICE AWARD winner animal tale about a feisty zebra who doesn't want to hang with other zebras. And finally, 'The Boy Who Spoke To God',(available in all formats) where a young boy, in a non-religious folk tale, helps feuding tribes find peace during their diverse celebrations of the holidays! An introduction to elementary school children to all the different beliefs out there.
Randa Handler's books are available wherever books are sold including Amazon, Barnes & Noble, Target, and Walmart.
About Calvin Helin
CALVIN HELIN is a bestselling author, international speaker, entrepreneur, lawyer, and activist for self-reliance. It's an unlikely success story, from someone with an impoverished childhood, growing up in a remote Native American village.
The son of a hereditary chief, Helin's first book, Dances with Dependency: Out of Poverty through Self-Reliance, was based on his own experiences, and written to help eradicate the kind of poverty he faced as a child.
A six-time bestseller, Helin's landmark guide provided a blueprint to help Native American populations break free from "the welfare trap" of government dependence. During his extensive research for Dances with Dependency, Helin learned that the corrosive effects of economic dependency are not limited to the poor, but apply to other social classes, businesses and governments.
A leading authority on fiscal independence, Helin has been widely featured by national newspapers, radio and television addressing rising poverty and unemployment rates. He has hundreds of appearances as a speaker and expert source on destitution in the Native American community, which is said to rival conditions in third world countries.
Helin is President and CEO of Eagle Group of Companies LLC, President of the Native Investment and Trade Association, and Director of the Vancouver Board of Trade, GeoScience BC, and the Canada-China Resource Development Foundation. He has received numerous national distinctions as an entrepreneur, social activist and community leader.
Helin's mission of economic independence and personal growth isn't limited to adults, either: Helin also serves as ambassador of the SOS Children's Village. A fourth degree black belt, he teaches at the Shudokan Karate and Education Society, a group he founded in 2002 that provides free martial arts lessons to hundreds of disadvantaged inner-city children as a way of teaching them discipline, manners, self-respect, and other important life lessons.
He is a U.S. permanent resident under the special Native American provisions of the Jay Treaty.
http://www.amazon.com/The-Economic-Dependency-Trap-Self-Reliance/dp/1932824081
http://www.amazon.com/Economic-Dependency-Trap-Self-Reliance-Hardcover/dp/
Dances with Dependency, Out of Poverty through Self-Reliance. (Book one in the series. Limited Hardcover editions are still available) Helin's `politically incorrect' message, offers key relevance to any taxpaying American.
Toronto Sun, "The book provides invaluable turnaround solutions to indigenous people and developing nation populations wishing to move forward."
The Globe and Mail, "What this book says probably should have been said years ago …I think that all our people should read this book. Even though I am now sixty four years old, reading. "


The Vancouver Sun, "Dances with Dependency, reveals that the Canadian government's mismanagement of aboriginal affairs is a welfare trap ."
Reviews:Michael McCoy, posted, "I was obligated to purchase for a college class. But I learned a lot and hopefully will put it to decent use in the future for reference".
5.0 out of 5 stars Brilliant! Brown Bear, posted, "Brilliant! A must read for everyone, a lot of good common sense, something we seem to be losing. ."
5.0 out of 5 stars Great ideas & interesting readSerbe posted, "Great ideas and an interesting read. … the concepts could be applied to many disenfranchised groups around the world."
The Economic Dependency Trap, Breaking Free to Self-Reliance

Summary: This book offers effective strategies to help erase poverty. It advocates self-reliance, policy reform and cultural awareness. Accountability is required from all; the middle class, the trust fund babies and the underprivileged who see themselves as perpetual victims and have fallen into the entitlement trap. True Blue-prints are offered to rescue people from an economic slump and help them improve their life, and re-obtain a sense of self-worth.
Reviews:
5.0 out of 5 starsCalvin Helin's THE ECONOMIC DEPENDENCY TRAP
Top 500 Amazon reviewer, Cyrus Webb, writes, "We all need someone in our lives that will tell us the truth, especially when they see us headed for danger. Calvin Helin is that person."
5.0 out of 5 starsCould the aid that America offers instill dependency in millions?
The Midwest Book Review posts on February 10, 2011, "Could the aid that America offers instill dependency in millions? The Economic Dependency Trap: Breaking Free to Self-Reliance" is an argument from Calvin Helin, stating that the welfare programs that America offers heavily leads Americans into a false sense of entitlement"
About Isabelle Avadon
Isabelle Avadon: www.IsabelleAvadon.com A citizen of the world and a graduate of the Sorbonne in Paris, Isabelle is on a mission to instill a love of adventure and discovery in all her books. This multi genre author is sure to surprise and delight readers with her wit and in depth character studies. Slated for a 2018 release, her first two penned novels are: Trapped in Tango and El Marquesa Diaries.
http://www.twitter.com/isabelleavadon
www.Facebook.com/IsabelleAvadon:
Trapped In Tango: (2018)Trapped in Tango is the disarmingly touching journey of a self-sabotaging desperate girl who was blamed for the death of her twin brother by her own mother.
El Marquesa Diaries: (2018):In this candid dairy, Marquesa Ramona of Sidonia shares why she left behind her trust funded glamorous life to craft incognito a journalism career and prove her self-worth. In France, she meets, father-figure, married, American journalist, Andre Moore, who, attracts her with his charm and intellect. Is he offering her freedom, independence and self-respect? She throws caution to the wind and impulsively follows him to Los Angeles. Everyone but her seem to see his expert manipulation and abuse.
Constant betrayals and disastrous events occur, open her eyes, and catapult into a desperate act that threatens to ruin her life forever. Will she recognize true love or true friendships? Is her heart too broken to see a promise of love?
Letters from Manhattan: Author Claire April candidly shares the struggles of a female executive's climb up the corporate ladder in a men's world.
About Michael Plaksin

http://www.wvweducationalfoundation.org/about-us/board-committees/michael-plaksin/
Michael Plaksin: A Sales and Marketing Senior Executive with diversified experience in P&L management, business development, new product launches, market identification, and general management within the Mobile, Memory, Computer Technology and Consumer Products sectors. Recognized for building solid internal / external business relationships and ability to influence cross-functional teams through education, coaching, and motivational management. Plaksin has always been a fan of radio and remembers writing an essay about it as a youngster. He gives back any chance he gets and is President of a newly formed foundation.
Jason Messinger: While managing a Fine Arts gallery in northeastern Pennsylvania, he attended Parson's School of Design in NYC, and operated a small firm for over 25 years, with an emphasis on residential interior design/remodeling. His interests have focused on melding traditional aesthetics with renewable and sustainable product and process and sharing his knowledge whenever possible.
Title: The Man Who Invented Radio and the One Who Got the Credit (2018)Written by: Michael Plaksin & Jason Messinger: Michael Plaksin and Jason Messinger discuss in this educational book, how the major invention of the radio was credited to the wrong inventor. Their attempt to set the record straight is bound to raise a few eyebrows and possibly correct a few historical misconceptions. After all, would we have cellphones without radio?
About Beverly Neals
Beverly Neals: As Miss Wales (1979) Neals travelled throughout the world promoting "beauty with a cause" with Miss England – Caroline Seaward and Miss Scotland – Lorraine Davidson. She was a finalist at Miss Universe in Perth Australia and went on to represent Britain in the Miss Young International pageant in the Philippines where she was placed in the top five. She moved to Los Angeles in 1981 and had a successful modelling and TV career. She lives in England, is happily married with two children.
Title: I Don't Believe in Miracles, I Rely On Them (2018) By Beverly Neals.From travelling the world with the rich and famous, experiencing outlandish adventures, to being offered incredible opportunities, to struggling to survive as a single mother, and dealing with the serious illness of a child; a former Miss Wales shares her gripping life's story.  Her disarming account of a rise through hardships while keeping a 'having it all' public persona,
And her courageous dance in the rain to craft success and happiness are inspirational.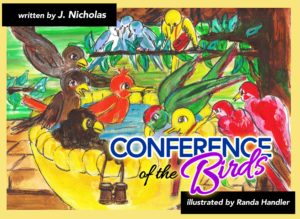 About Naji Abumrad, MD
Finally, we are very excited to welcome Dr. Naji Abumrad to the family and can't wait for his book to be finished. It promises to be the ultimate reference that readers go to for an honest take on how to live a healthy and happy life. Prof. Naji N. Abumrad, M.D. Co-founded Metabolic Technologies, Inc. in 1990. (HMB) Prof. Abumrad also serves as Director of Pathfinder Therapeutics, Inc. Dr. Abumrad's clinical interests cover all aspects of general surgery. His extensive research include insulin resistance in the morbidly obese; he is conducting studies related to understanding the mechanisms involved in the reversal of type 2 diabetes in morbidly obese patients who undergo bariatric surgical procedures. Dr. Abumrad's professional interests have earned him appointments to serve on many NIH study sections, including Surgery, Anesthesia, Trauma and Metabolism Study Sections. He also served as a member of Secretary Donna Shalala's Task Force on Breast Cancer. Received a Best Teacher Award (SUNY, Syracuse,) and the Grant W. Liddle Award for Excellence in Teaching at Vanderbilt Medical Center.